The Institute Home
News
Our History
Our Mission
Staff and Board
Our Publications
Links
Contact Us
Search
Projects Overview
Military Waste Cleanup
Amazon Project
Quantum Physics
Seminars
Science Dialogue
Recoding Life
Institute Fellows
What's New:



Care of the Data in the Impossible Sciences of GeneXEnvironment Interactions in Asthma


October 31 Cole Science Center, Hampshire College A light lunch was served


On October 31st, a small but enthusiastic audience of several dozen people attended the Friday Lunch Talk of the School of Natural Sciences at Hampshire College by Mike Fortun. The Institute for Science & Interdisciplinary Studies and the School of Natural Sciences sponsored this illustrated talk on the intricacies of bio-genomic Big Data. "In the era of gene/environment interaction studies… How can we develop the nearly impossible sciences we will need?"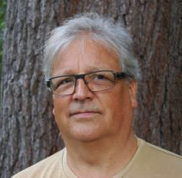 About Professor Fortun

Doctor Fortun is an Associate Professor of Science Technology and Society at Rensselaer Polytechnic Institute, as well as a Hampshire College alumnus and former faculty member. Mike is the Founding Fellow of the Institute and coauthored the book Muddling Through with Professor Herb Bernstein based on its theory and practice. In addition to four years of editing the Cultural Anthropology journal of the American Anthropology Association, Mike is an expert in genomics whose most recent book, Promising Genomics, discusses the rise and fall of Iceland's deCODE Genetics.




About the Presentation

The talk was a masterful presentation of material from several different eras and many fields. It brilliantly elucidated the nascent ethical practices meant to inculcate a particular relationship between the researcher and a complex, volatile set of data and research practices. These practices can be considered a guide to the "care of the data," in a manner similar to what Foucault named the "care of the self" in regard to practices that the ethical subjects of sexuality in an earlier time used to shape themselves and their behavior. The X in our title harkens back to its use in each chapter name of Fortun's Promising Genomics, where it indicated both the chiasma of genetic crossover and the dual valence of important terms and issues for the discussions of ethics and morality in pursuit of microbiological genetics as a social enterprise. Since its publication the genomic sciences and society --as well as genes & environment-- have become even more entangled; the talk presented complex relations to questions of whether race, ethnicity, or some other practiced category can confer meaning upon the phenomena of childhood asthma, its apparent rapid rise, and its distribution in our population(s).


Scientists -- whether or not we know it, like it, or admit it -- are agents of social change. From the first posing of a question to the appearance of new technologies and policies in society, scientists shape every part of our world. ISIS institute's diverse projects address the powerful and complex ways, whether direct or subtle, in which the sciences affect society and vice versa. Through democratic coalitions of scientists, citizens, and science analysts, the Institute is pioneering a new kind of scientific inquiry for the 21st century. Changing our world with science demands, in turn, changing the sciences themselves to meet that awesome responsibility.

<! BEGiNing of old html> <! form name="cse" id="searchbox_demo" action="https://cse.google.com"> <! FORM method=GET action>
<! input type="hidden" name="cref" value="" />


<!END of old html>
Search WWW Search interdisciplinary.org